Memoirs of J. C. Sprott
A Gallery of Photos - A visual chronicle of phases of my life.
A Passion for Science - A manuscript of my memoirs in book form (in progress).

The Memphis Belle - How I got interested in aviation.
Adventures of Two Young Hams (or pdf version) - Recollections of ham radio in the 1950's with Quent Cassen.
A Night at Sea - An adventure in July 1984 with Donald W. Kerst on a small boat in a very large ocean.
Eulogy to Donald W. Kerst - A tribute to my thesis advisor, mentor, and friend on the occasion of his death in August 1993.
Tribute to Ragnar Oswald Rollefson - A plaque prepared for dedication of the Rollefson Auditorium in Sterling Hall in October 1999.

Dynamical Models of Happiness - My views of the pursuit of happiness as published in a psychology journal in January 2005.

Memorial for Thomas W. Lovell - Obituary and information about my friend and colleague Tom Lovell who died March 14, 2005.

Tribute to Edward N. Lorenz - An article prepared for The Online Journal of the Harvard Extension School Environmental Club honoring the 90th birthday of Edward Lorenz in the winter of 2008.

Accomplishments at the University of Wisconsin - A summary of my career at UW for application as Professor Emeritus in March 2008.

Extraterrestrials, Technology, and the Future - Some musings about the future of mankind written on the shore of Lake Superior in June 2009.

Memories of Central High School - A page prepared for my 50th reunion in March 2010.

History of the Sprott Family - Genealogical and historical data on the Sprott family with links to interesting resources.

Sprott [the dog], an autobiography, ed. [really written] by F S A. Barnett
Citations of Scholarly Works - Google Scholar citations of my books and papers.

Press Reports:

Countries I've visited: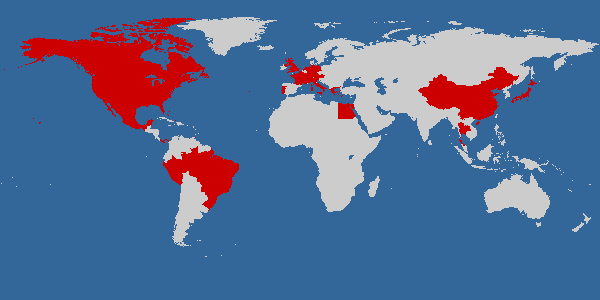 ---
J. C. Sprott