Alien Anatomy
By pressing the button, you've unleashed hordes of creatures like the one below on a farming community in Kansas City. Rest in peace.

On a more upbeat note, pictured below is a colleague of mine. You'll hear all about him in my book The Science of Aliens. Notice that my colleague is bilaterally symmetric with jointed legs and a head with two eyes. Do you think aliens might look like this?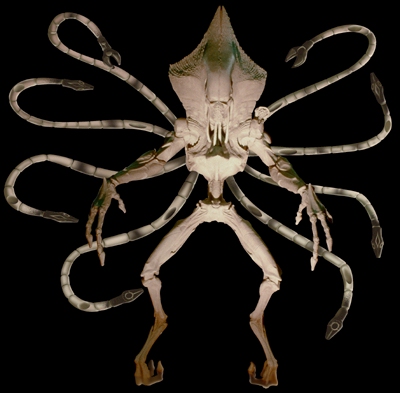 ---
Return to Cliff Pickover's home page which includes the Wishing Project cataloging wishes from various cultures, computer art, educational puzzles, fractals, virtual caverns, JAVA/VRML, alien creatures, black hole artwork, and animations.