Gaze in awe at Belphegor's Prime:
1000000000000066600000000000001
is a palindromic prime number,
with 666 hiding among the zeros.
Please also note the ominous presence of 13 zeros.
Please don't stare at the number too long.
Look away for a few seconds, and take a deep breath.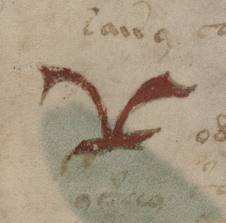 The symbol of Belphegor's Prime resembles Pi,
only upside down.
It is derived from a bird glyph
first seen embedded in the Voynich Manuscript.