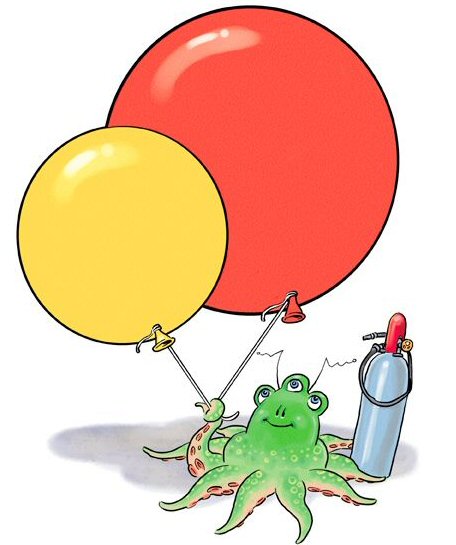 "Bucky Fuller thought big, Arthur C. Clarke thinks big, but Cliff Pickover outdoes them both." -- WIRED
"A perpetual idea machine, Clifford Pickover is one of the most creative, original thinkers in the world today." -- Journal of Recreational Mathematics
In this era of perhaps decreasing interest in science and mathematics in some Western countries, Cliff's puzzle books have the potential to trigger a small revolution in student education and to stimulate creative thinking in young minds of all ages.
"Are you in your workout gear? Sweatband on? Welcome to the mental gymnasium of Dr. Clifford Pickover -- his latest collection of 73 mind-bending puzzles. Sure, there's work ahead that is guaranteed to make your brain sharper, quicker, and more skillful. But there's plenty of fun, too, on this rollercoaster ride through an unpredictable universe of brainteasers.

I have known Cliff Pickover for many years, through the writing of his vast collection of award-winning popular science and mathematics books, and through his intriguing Web site, www.pickover.com, which is hosted on my Web server. During that time, he has been designing and collecting puzzles, games, and mazes, many of which you'll find in this book. As long as I have known Cliff, he has been on an endless quest to expand creativity -- to meld art, science, mathematics, computers, and much, much more in an attempt to stretch the mind, or as he says, "shatter" it.

This book, hopefully, won't shatter your mind, but it will expand it. Each challenging puzzle is fully illustrated and requires no specialized knowledge to find the solution. Some of the teasers may appear to be idle curiosities, with little practical application or purpose. Researchers, however, have discovered that our brains are malleable (or as neuroscientists say, "plastic"), and exciting mental challenges like these puzzles mold minds to become more skillful at problem solving. And what is more important to success than effective critical thinking? In addition, solving puzzles such as these makes excellent preparation for anyone who intends to pursue a scientific career, since a large part of what researchers do is to solve the puzzles present in real-world engineering challenges or associated with the mystifying behavior of nature itself.

You may wish to work on the puzzles with others, to foster your skills, or to have some fun social interaction. Or maybe you just want to go outdoors or inside a large closet and work away, all by yourself. You may even wish to test your gray matter and develop similar puzzles to share with family and friends.

Many young people, as well as educators and scientists like myself, have written to Dr. Pickover to say they have enjoyed his puzzles and found them to be challenging, fun, educational, and useful. I hope you will think so too."

--Dr. Julien Clinton Sprott, Emeritus Professor of Physics, University of Wisconsin-Madison
Clifford A. Pickover is the author of 45 books on such topics as computers and creativity, art, mathematics, black holes, human behavior and intelligence, time travel, alien life, religion, medical mysteries, and science fiction. Pickover is a prolific inventor with over 90 patents, is the associate editor for several journals, and puzzle contributor to magazines geared to children and adults. He received his Ph.D. from Yale University. His web site, Pickover.Com, has received millions of visits.
Follow Dr. Cliff Pickover on Twitter. Return to Pickover's main web page. Information on Pickover's other books.