Pictures from Events and Activities of 2001
---
Christine Rehder makes me laugh.
---
I wasn't here, but this a great pic of my dad jeepin' it up.
---
Buss Stop Run
another J.K. Anderson Original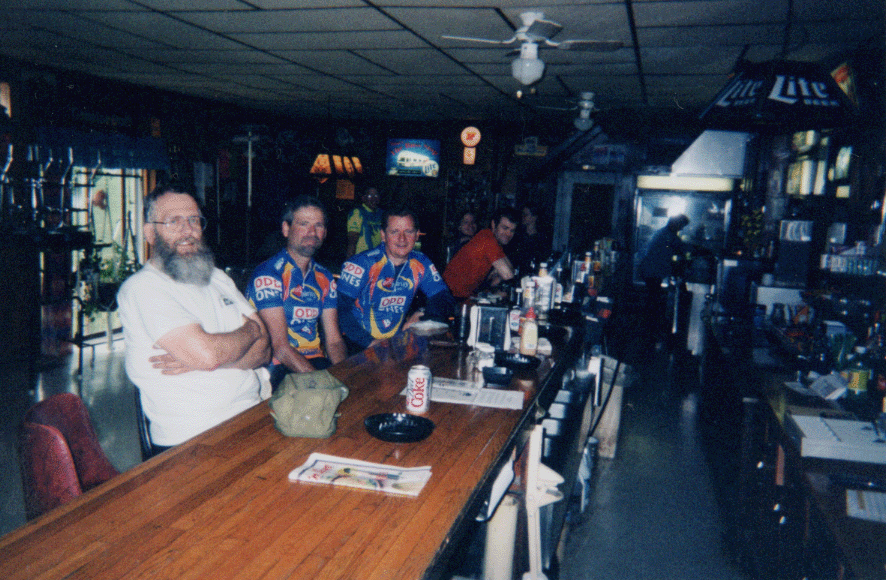 Don Holly, Gene, Jay, Marty, Lisa, Adam, Erin.
---
Alaska
Following the TTF meeting I traveled Alaska with my bro's Matt and Ben
Ben and Matt shaved their heads. Why? I don't know.
Matt, Ted, and Ben at the Arctic Cirle.
The Alaskan Pipeline.
Peaks in Denali National Park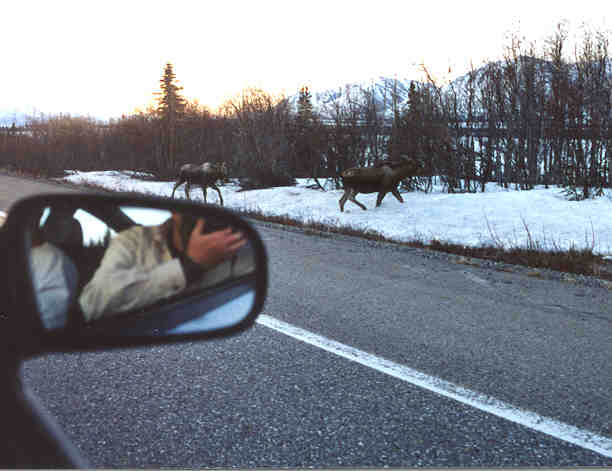 Moose in Denali Nat. park.
---
The Great Walls of Sauk Co.
This ride hurt me.
Marty, the ring leader.
Somebody's tired.
---
Third Annual Jay K. Anderson Suicide Century
130 miles, 7000+ feet of climbing
1st Rest Stop, Wyalusing State Park: Mike, Erin, Eilleen, Don, Marty, John, Ted, Christine, Lisa, Chris, Diane, Jay, Scott, and Samantha.
Samantha helps Jay stay hydrated.
---
Dressed Up
for the wedding of Christina and Pablo
Christine and Ted
---
finished in 4:22:59, my first marathon
Dad, Jan, and David at the CAI
---
4 Person Team Time Trial
Ted and Jay
Holger, Ted, Jay, and Marty
Team OddOnes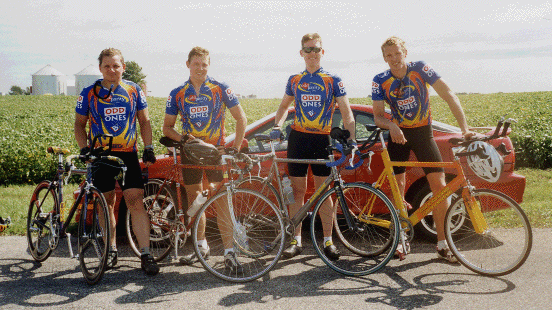 after the race: third place
---
Fall at my Apartment
Ted w/ leaves
---
Santa Barbara, CA
Mountain biking before the APS confernece
Stephan and Ted on West Camino Cielo
Stephan and Don Holly w/ snacks
---
Thanksgiving
in Kansas with Christine
Christine at the Kansas Capital
Christine w/ Kim's 3 day old Logan
Mark, Grandma, Carol, Christine, Grandpa, Tim and Pookie
---
Christmas
in Arizona with Christine
Christine and Ted at the Arizona Capital
Christine with her first Joshua tree.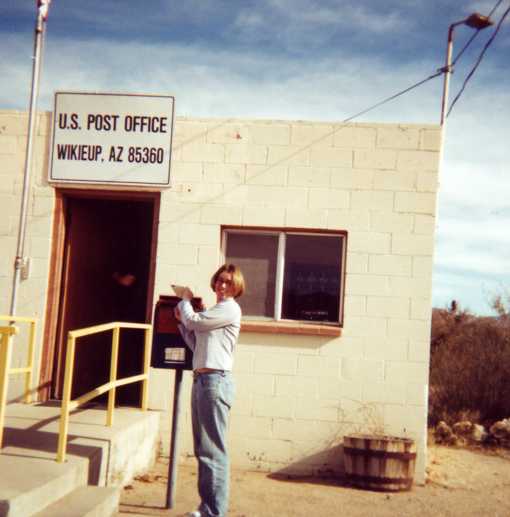 Christine mails letters home.
Christine checks out the Hoover Dam.
Christine at the Grand Canyon. What a view!
---
Ted Biewer
(biewer@loki.physics.wisc.edu)